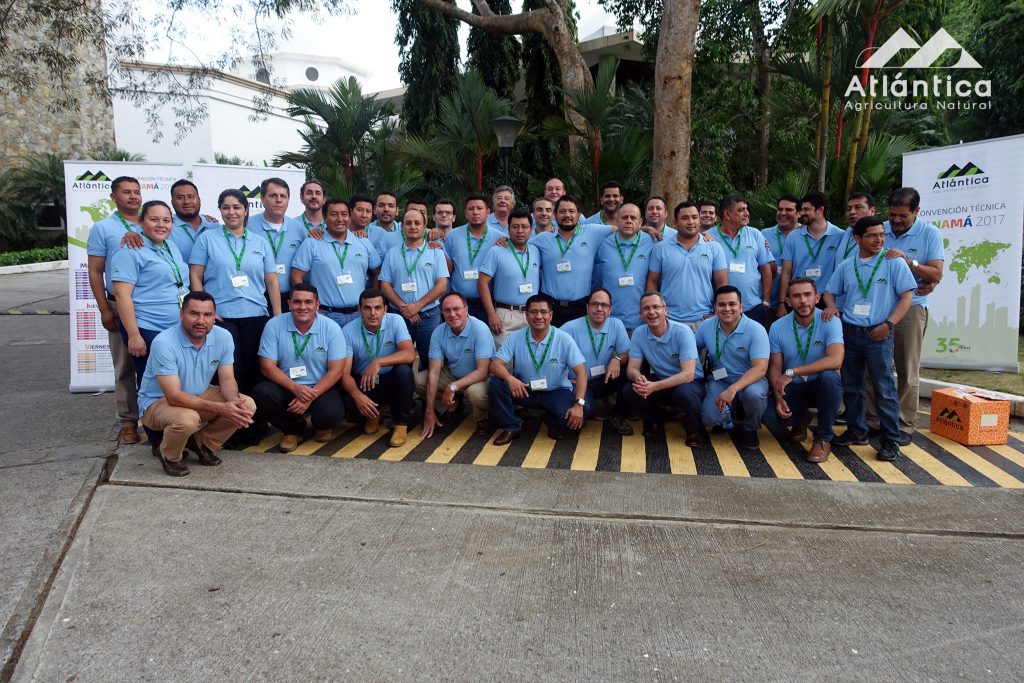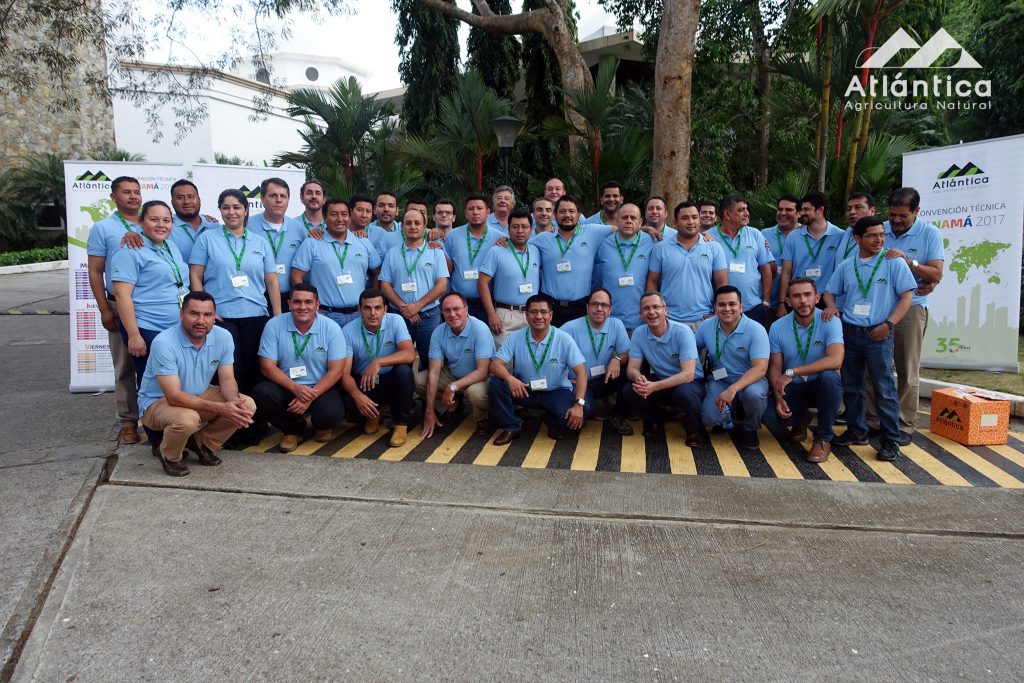 Atlántica Agrícola celebrates a Technical Convention in Panama on the occasion of its 35th anniversary.
During the days 24th, 25th and 26th May 2017, an internal technical convention was held at the Dreams Playa Bonita Hotel in Panama as part of the events organized during this year to mark the company's 35th anniversary.
At this convention, all the technical and commercial personnel of the American continent met, as well as the managers of the subsidiaries of Brazil, Peru, Guatemala, Costa Rica, Honduras, Mexico. This delegation was also joined by the general manager and the Brand managers of Bioatlántica (company who belongs to the business group and its dedicated to obtaining botanical extracts for agriculture), the R+D+I team in Spain and part of the management leadership of the company.
During the days that the event took place, we discussed very interesting topics, such as the technical presentation of each of the subsidiaries, the objectives and commercial strategy of the company in the short and medium term, the launch of new product lines… etc.
Finally, all the staff enjoyed a guided visit to the Panama Canal before embarking on their return to their countries of origin to continue working and to apply the knowledge acquired during such a great event.
Back