Awareness and sustainability

Awareness of the planet, others and ourselves
Awareness and sustainability
Balance and Wellbeing
Our sustainability policy pivots on the 3 main axes of awareness that are at the heart of our activity on all levels, and for which we are developing measures to achieve greater balance and wellbeing:
Planetary awareness
Creation of 100% organic and biological product lines
Continuous R&D for the improvement of our products from an environmental point of view
Energy management

Photovoltaic energy, geothermal energy, clean electricity, electric mobility

Waste management

Our production process uses a large amount of waste.

We transform waste from multiple industries.
Zero water spills
Zero smoke emissions
Waste pick-up to produce new packaging

Zero waste for the customer. Precision agriculture
Circular ideas: we work from a circular production concept, from start to finish.

The origin of our products are other companies' by-products (food or vegetable industry).
And the result of the application of our products is regenerative, just like our field of application, agriculture.

Atlántica Agrícola has the following ECO Certifications: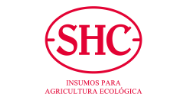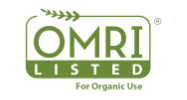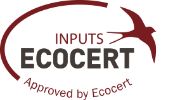 Social awareness
Sense of stakeholder responsibility
Fair treatment of our farmers
Valuable crop collaboration programmes in our target countries
Social projects to strengthen local economies
Assistance for climate change-affected areas
Self-awareness
Care for the people who work at Atlántica Agrícola
Medical insurance
Healthy breakfast
Occupational safety and health
Equality plan
Internal monitoring system
Career plans
Creation of a good internal climate
Generation of an organisational culture that creates wellbeing
Integration as an extension of our founding family
Continuous training for our professionals
Workspaces that generate wellbeing
SUSTAINABLE DEVELOPMENT GOALS
Commitment to compliance
Atlántica Agrícola's awareness and sustainability policy is directly connected to the United Nations' Sustainable Development Goals. World leaders from 93 countries agreed upon these goals and we are committed to their implementation by 2030.
The goals pursue equality between people, protect the planet and ensure prosperity as part of a new sustainable development agenda. A new global social contract that leaves no one behind.
There are 17 SDGs (Sustainable Development Goals) and Atlántica Agrícola conveys their actions of awareness and sustainability primarily through three of them: 3, 12 and 15. However, we are constantly evolving, and other SDGs are already beginning to form part of our day to day, such as 5 and 8 among others.